How to order samples:
1) Find the product you are interested in and click on it. For this example we will demonstrate how to order a sample of 'alhambra' in the colors 'red clay', 'white' and 'ash'.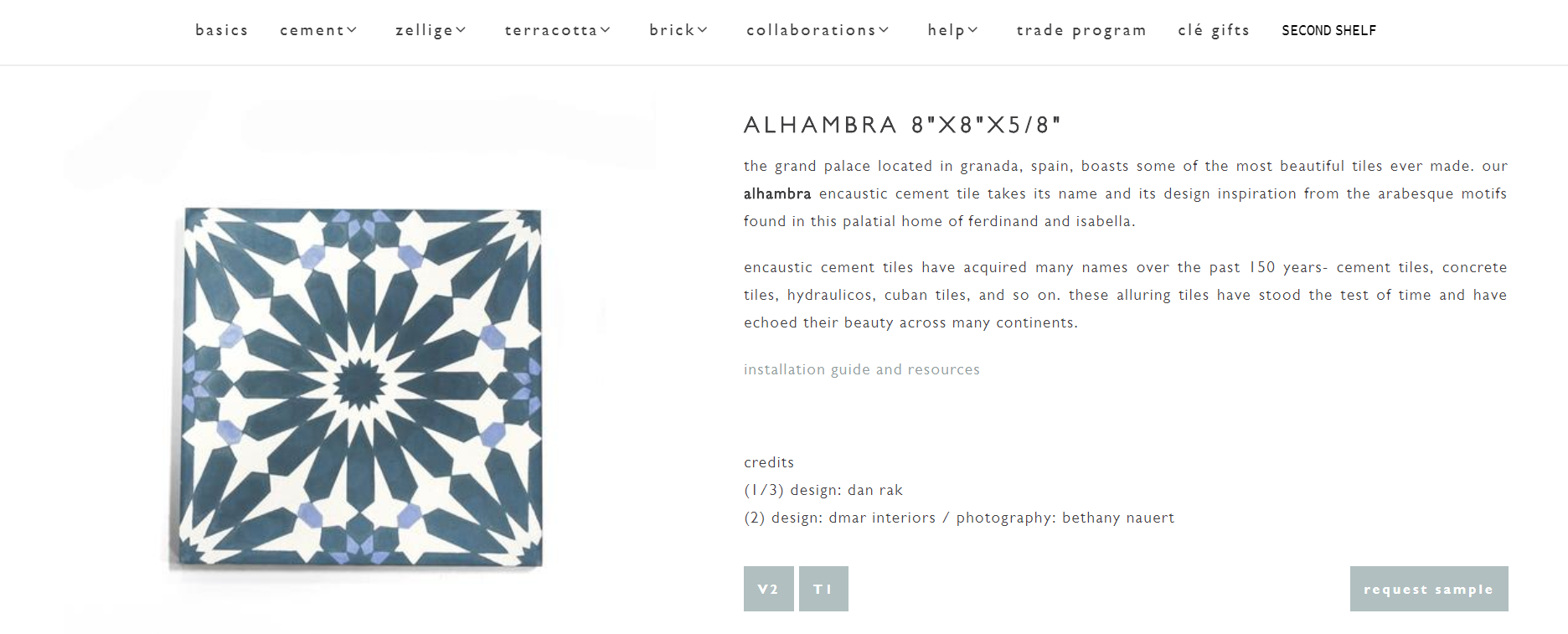 2) Select the appropriate color using the drop down bars. This step will not always be necessary depending on what kind of tile you are ordering - for example, this step is not necessary for zellige tiles.

3) On the right hand side you will see a "request sample" button above the tile information box.
4) put the sample in your cart and checkout using your discount code (if applicable) your clé samples will be on their way in 3-7 business days - faster shipping options (2 day and overnight) can be selected during checkout.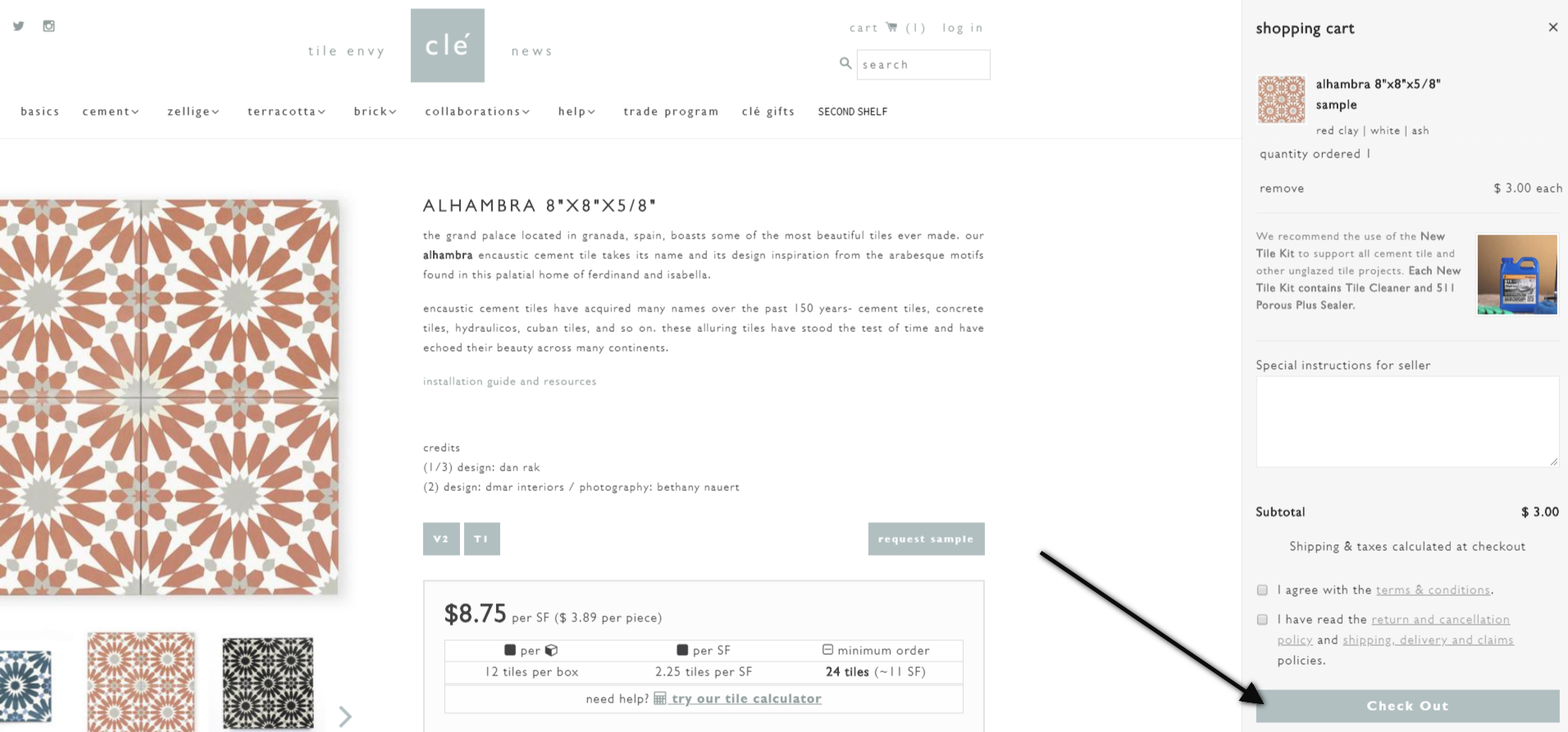 Can clé order samples for me?
yes, however, the quickest way for you to order and receive samples is to place the order on our website. Our clé representatives can help you place your order, however, this could take up to 3 business days to process due to the high levels of requests we receive.
Is it possible to have custom made samples?
You can inquire about custom sample orders by contacting of our clé representatives at contact@cletile.com
How many samples can I order?
Due to high demand, customers may only order four samples of a product in the same colorway.